Recently, water pollution is becoming an increasingly severe problem, so it's high time that people, both domestically and internationally, protected the environment and water resource. Being aware that sacrificing environment is detrimental, some industrial countries cannot change their way of economic development. Therefore, water pollution has become a worldwide concerned issue.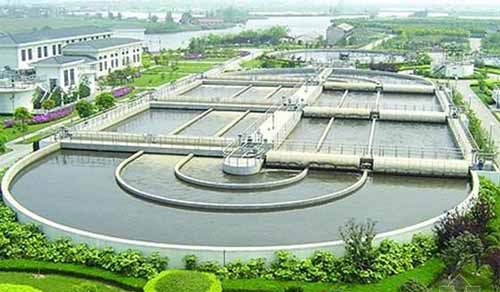 The government pays great attention on sewage treatment as it's an emerging industry. Automation system plays an important role in this realm, since it is broadly applied and automation level is continually improving.
Operating principle of sewage treatment: Ultra-filtration is a membrane separation process based on screening principle and urged by pressure. With its filter precision range between 0.005-0.01μm, the filter is able to effectively remove particles, colloid, bacteria, heat source and organic polymer matters from water. It can be extensively used in separation, concentration and purification of materials. The ultra-filtration process is operated in room temperature. It has no phase inversion, thus is ideal for separation of thermo-sensitive substance. The filter's strong resistance of temperature, acid-base and oxidation enables it to work continuously under condition of 60℃ and pH between 2-11.
The centralized monitoring operation layer mainly transmits monitor message in length between that of process data and supervisory information, and has relatively high requirement on timeliness. Its communication protocol commonly uses token to control communication with a baud rate of 1~100Mb/s.The management layer of a factory or company needs to interconnect with PLC network, which interconnects with other LAN. Therefore,  these two layers generally adopt communication protocols of good development performance. When joining a subnet on different level, PC or PLC workstation must configure its communication module and establish the communication program according to the subnet configuration and its communication protocol.
An automation system software for sewage treatment plant must includes following functions: data collection, monitoring, information management, statements, trend analysis, log-in, dynamic simulation, alarm, event window, self-diagnosis, history data processing, online configuration and security management, etc.
Water quality sensors are essential for testing various data of waste water. ISweek import water quality sensor S222/S260/S270 (In-Line pH Electrodes ) and water quality pH sensor S290C (3 in 1 pH/Reference/Temperature Electrodes).
The electrodes used in S222/S260/S270 series are economically designed, suitable for multipurpose solutions including online installation and bypass installation. The sensors are designed with tough spherical or plane surface glass and durable housing made of epoxy resin or Pyton materials. The general-purpose electrode is a kind of economical multipurpose pH electrode providing various choices of types (single or double fluid abutment, glass spherical or plane surface measurement scalar, etc.). It can be installed online or immersed.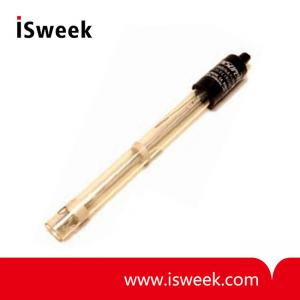 The trinity electrodes used in S290C water quality pH sensors include PH measurement electrode, reference electrode and temperature compensation probe (ATC) functioning the same as three separated electrodes. It's an innovation of electrode type which is easy to use and integrate in various instruments. These sensors are extensively used in process technologies and monitor of paper-making, plastic chemical industry, calcine factories, waste water treatment and water cooling, etc.
The automation system in sewage treatment factory is a theoretically complete and open system, but there are also problems in practical design and engineering. Generally, the integrated smart protective devices for some large-scale equipment, such as air blower, centrifugal dehydrator and high tension distribution system, possess their own matching control systems which have ad-hoc networks and operate separately to each other. This situation makes it difficult for the operation, management and maintenance of future automation. How to coordinate each sub-control system in engineering design and bidding, allowing them to communicate with main control computer in CCR in an open and safe network, and to satisfy the timeliness requirement for industrial control? It's a new issue in future engineering design, and this issue deserves further research.
Save
Save