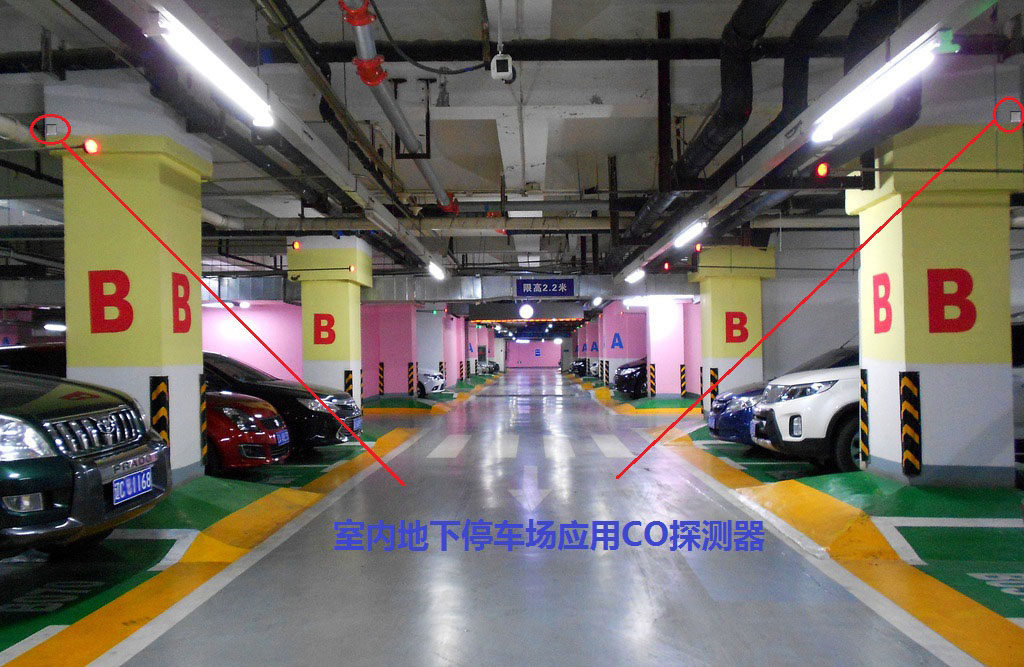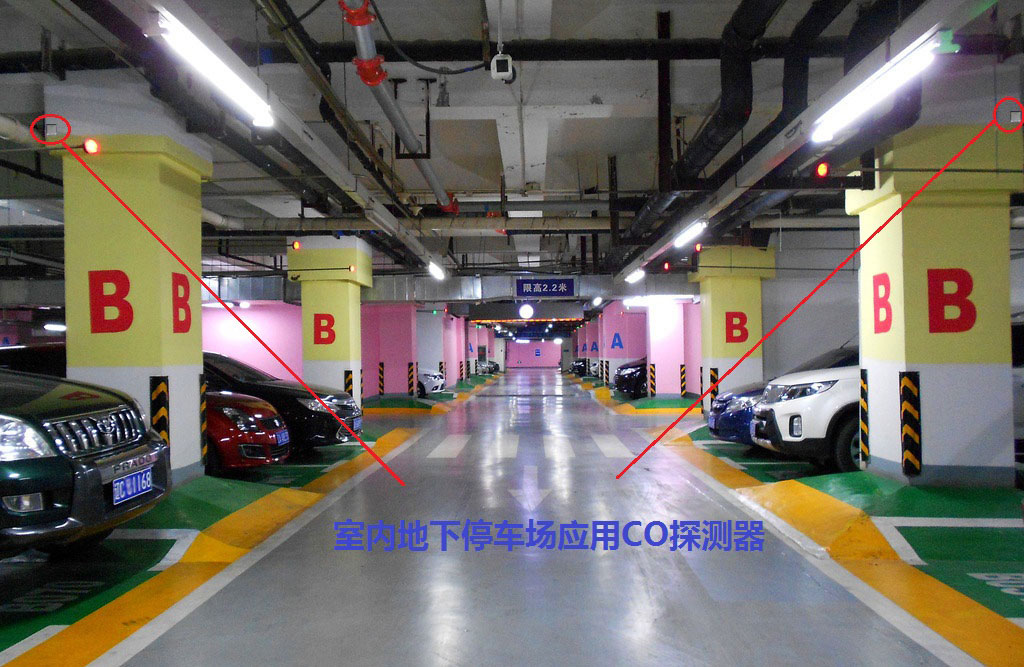 This application is to measure the air pollution made by automobile exhaust, mainly the concentration of CO, in underground parking garages. According to practical demands or specific requirements of ventilation, the sensors measure air pollution index to control mechanical ventilation in an automatic energy saving manner.
The number of sensors (referring to number of fans), and typical sensing point (the default detection radius of the sensor is 5m) are determined by the controlled range of each draught fan.
To keep the indoor air quality in underground parking garages at a comfortable level, CO2, temperature and humidity should also be take into consideration. The content of CO2 can be measured as an indication of other pollution. The operation of air fans are determined by comprehensive evaluation, and ventilation systems are controlled according to the concentration of pollutants. In this way the in door ventilation and air quality can be bettered to a certain extent, for example, make alarm for CO and start up ventilation system for 30 minutes for CO2.
Now,  ISweek supply sensors that measure CO, CO2, temperature and humidity. The products and their features are shown below.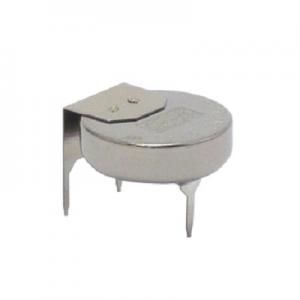 Features of CO sensor TGS5141:
* Super small size
* Battery driven
* High selectivity / repeatability to CO
* High linear output characteristic to CO
* Easy calibration
* Long service life
* UL compliant
* Conform to UL2034, EN50291 and EN54-31
Features of CO2 sensor CDM7160:
* Based on IR principle
* Double channel
* Stable performance
* High accuracy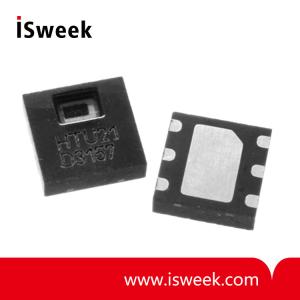 Features of temperature and humidity sensor HTU21D:
* DFN packaging
* Digital output of temperature and humidity, I2C interface
* Full scale calibration
* Lead-free materials suitable for reflow soldering
* Low power consumption
* Quick response and extremely low temperature coefficient