Sensor China Expo &Conference 2018 will be held on Sept. 10-12 in Shanghai Convention & Exhibition Center of International Sourcing. In this exhibition, ISWeek will be waiting for your presence in Booth F002.

Exhibition Overview:
The global IoT market value is forecasted to increase to 1.7 trillion US$. This means that IoT will be the next global economic growth point. Sensor is in the perception layers of IoT and regarded as the foundation and prerequisite of realizing IoT technology. In recent years, the IoT application market has experienced a sharp increased. As a result, the demand for sensors is predicted to have a substantial growth from 10 billion levels to trillion levels by the year 2025.
SENSOR CHINA Expo & Conference is organized by China Sensors & IoT Industry Association together with Shanghai Technology Convention & Exhibition Co. Ltd. from September 12 to 14 2016 in Shanghai. SENSOR CHINA is one of the top sensor events in Asia. It meets the current market demand and the industry development trend and provides a platform for inter-industry chain communication and exchange.
SENSOR CHINA is the first and only sensor oriented professional industry event in China including one expo, 13 parallel conferences and a lot of industry social events. It focuses on sensor technology and sensor oriented application and system solutions. Nearly 200 sensor and IoT companies from Asia, North America and Europe present to meet and collaborate around themes such as stat-of-the-art technologies, R&D advances, the latest industry development trends and the opportunities & challenges facing the industry.
ISWEEK Exhibitors:
With the theme of "sensors", ISWeek will present various products from several brands in this exhibition, together with professional application technological solutions.
Brand Focus 1: SST (UK)

Liquid level sensor: Economical type with common plastic casing, industrial type with stainless steel casing and high-temp type which can endure high temperature of 110℃.
Zirconia Oxygen sensor: specially applied in control system and efficiency enhancement in boiler combustion which use oil, gas, coal and biomass as fuels. This type of sensors are also used in flue gas analyzers and CEMS, aviation oxygen and idle gas generating systems, automobile exhaust detection, CO2 incubators, oxygen detection in perishable food freezers, medical and industrial oxygenerators, compost acceleration, experimental facilities and agricultural mushroom cultivation, etc.
Fluorescent oxygen sensor LuminOx:this kind of sensors measure partial pressure of oxygen (ppO2) based on the principle of fluorescent quenching. Combined with pressure sensors, they can output oxygen concentration and atmospheric pressure. These sensor are of low power consumption and long service life of 5 years. With oxygen pressure and temperature compensation integrated, the sensors can operate in a stable and environment friendly manner in most ambient conditions with little cross interference. This product is RoHS 2.0 compliant.
Brand Focus 2: GSS (UK)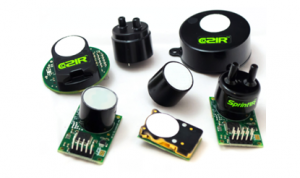 Civilian grade CO2 sensor: the measurement range of this sensor is 0~1%VOL; based on patented IR LED technology and innovative optical path design, it has become the NDIR sensor of the lowest power consumption, and are thus widely applied in smart homes and HVAC, etc.
Industrial grade CO2 sensor: the measurement range of this sensor is 0~100%VOL. This type is featured with low power consumption and fast response, making them suitable for applications in diving, industrial safety, automobile manufacturing and breathing machine.
Brand Focus 3: Genicom (KOR)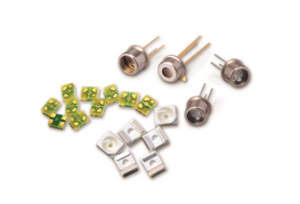 The highly accurate UV sensor GaN/AlGaN covers a waveband of 180nm-405nm. They are mainly used for UVI detection, skin photo-therapy, water purifiers and air cleaners. There are also IP68 probes for applications in water environment.
Brand Focus 4: Sglux (GER)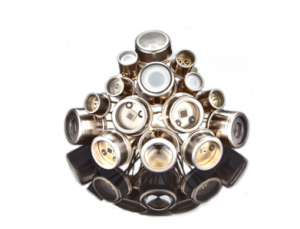 This UV sensor based on SiC material can endure high temperature of 170℃ while its dark current is extremely low. Its UV measurement range is between 1.8pw/cm²~18w/cm². This type is extensively applied in hi-temp curing and short-circuit protection against electric arc, spark, corona and switch cubicle.
Brand Focus 5: Siargo (USA)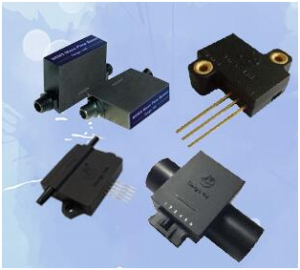 Air Flow sensor: Based on MEMS flow sensing chip, the sensor is featured with low power consumption, wide measurement range and high accuracy. This type is widely applied in medical devices like anesthesia and breathing equipment, oxygen generation and supply equipment and billing system; industrial manufacturing like gas measurement and process control; and environmental protection industry like atmospheric monitoring and analysis; food beverage processing,analytical instruments, agriculture and other realms.
Looking forward to your visit! Isweek will be waiting for you in Booth F002!
Exhibition Name: Sensor China Expo &Conference 2018
Time: September 10th to 12th, three days in total.
Location: Shanghai Convention & Exhibition Center of International Sourcing, China (No. 2739 Guangfu Xi Road, Putuo District, Shanghai)
Exhibition Hall Entrance: South Entrance of the hall in ground floor
Consulting phone: 0755-83289069
Official website: https://www.isweek.com