2018 China (Shanghai) AI Expo and OFweek`s 2nd AI Industry Conference, hosted by OFweek hi-tech portal and High Technology Club (HTC), and undertook by ai.ofweek.com, fell its curtain on Aug 31st in Shanghai.

The conference, as the top-level meeting of AI industry in China, was strongly supported by entrepreneur representatives from the government, AI industry, financial investment and professional organizations. It  aimed at building a grand platform for personages of all circles to have face-to face communication with the best AI experts, and to discuss technological hotspots in AI industry in depth. Applications including AI+, robots, smart city and smart medical care were also covered in this conference.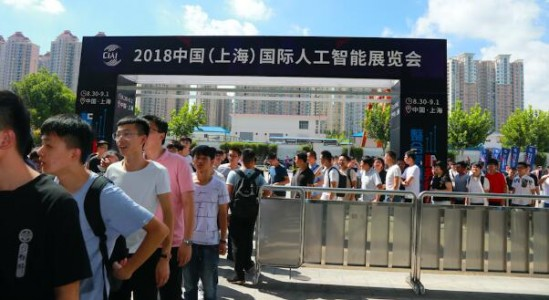 "With the eager demands of mobile internet, big data, cloud computing and brain science, the development of artificial intelligence is bound to change the progress of human civilization tremendously. Now AI industry is facing great opportunity as well as challenges, and that's the reason why we have this international AI Expo and the 2nd OFWeek AI industrial conference in Shanghai." Said Li Xiaoyang, the CEO of OFWeek and president of HTC.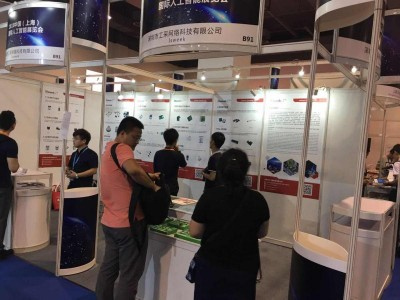 This expo attracted over 300 enterprises in AI industry, amid which there were highly reputed ones like Intellif, Deepblue Technology, Ling Technology, 3M, Evomotion, Encradar, Tunicorn, Nullmax and Amy Robotics. They have brought their latest products and techniques here to present the achievements they have made to prospective users.
The expo was divided into seven exhibition areas:chips/hardware, intelligent vehicles, terminal applications, software&platforms, intelligent (service) robots, intelligent identification and smart health-care. Through all these exhibits in each area, the participants could not only get to understand the status quo and development trend of various intelligent products and applications, but also experience daily use of AI technology in person in interactive scenarios.
ISWeek was also invited to participate in this Expo, and presented their core products. For instance, ISWeek exhibited MEMS Mass Flow/Clog Sensor – FS7002. This sensor measures open space air flow up to 10 m/sec with fast response and high sensitivity. Mini-sized as it is, this sensor is easy to install. Capacitive Humidity Sensor HS1101LF was also shown. Based on its uniquely designed humidity-sensitive capacitor, this sensor possesses full interchangeability with no calibration required in standard conditions. It can be dehumidified Instantaneously after long periods in saturation phase. It can be used in auto-welding including wave-soldering. With Patented solid polymer structure, this sensor is of high reliability, long term stability and fast response, allowing it to be applied in linear voltage or frequency output circuitr.
In the booth there is also pressure sensor MS5540 which is of ultra-mini size and is used in digital barometers. It integrates pressure sensors, temperature sensors and a single chip with ADC interface, and supplies 16 bit digital output of pressure and temperature as well as 6 readable parameters for software calibration to ensure its accuracy. The sensor is packaged in stainless steel ring. Its pressure sensing part is protected with silica gel, allowing it to operate normally 100 underwater.
As for gas sensing, ISWeek displayed three models, respectively for PM2.5, SO2 and CO. PM2.5 sensor TF-LP01 is a mini-type module which works on scattering theory to detect dust and particle matters in the air. It is of small size, high accuracy, excellent repeatability and consistency and strong interference resistance. This type of sensor adopts ultra-silent fan and is able to continuously collect data. They are 100% tested and calibrated in factory. SO2 sensor SO2-AF is mainly adopted in portable SO2 announciator and other situations requiring SO2 detection. CO sensor CO-AF is based on electro-chemistry principle, equipping it with high sensitivity, excellent selectivity and output linearity at low concentration. These sensors are often applied in realms like petrochemical engineering, environment protection, coal mine and automobile.