Sunlight is a vital element for creature living. People have found that sunshine is beneficial for health since ancient times, Middle eastern ethnicity found that the ultraviolet light helps to cure skin diseases. In modern times, people see sunbathe as a physical fitness activity.
Sunlight is consist of UVA, UVB and UVC, etc. UVB mainly causes sunburn; UVA leads to skin tanning, while UVC seldom reaches the ground as it is blocked by clouds. In 1970s, scientists have developed many UV medical instruments, which were known as PUVA. This therapy required patients to take photosensitizer before UV exposure, yet its side effect was that patients had to be away from light, and skin reaction was fierce.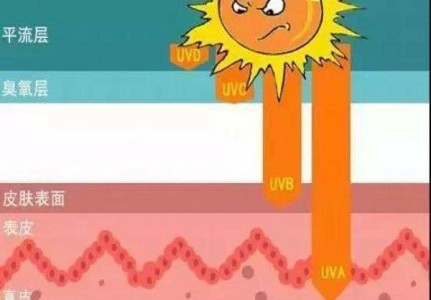 In 21 century, the research and application of photomedicine has become a globally concerned medical topic. Principle of UV therapies have been partly discovered in modern medicine. As photo -biology effects of UV firstly works on human skin or mucous membrane, UV therapy has special value in treatment of various skin diseases.
The Concept of UV and its Classification:
The sun is the only natural source of ultraviolet ray. Ultraviolet (UV) is electromagnetic radiation with a wavelength from 10 nm to 400 nm, shorter than that of visible light. UV between 200-400mm which is applied in photobiology ad medical domain can be divided into following ranges: long-wave, or say UVA/UV-A, is between 320-400mm. It can be subdivided into two wavebands, UVA1 and UVA2, with a dividing line of 340mm. UVA1 is able to strengthen cellular immunity, which can restrain untimely apoptosis caused by UVB.
UV of different wavelength has different biological effects and penetrability toward skins. Generally speaking, the longer the wavelength is, the stronger its penetrability goes, vice-versa. Short-wave UV is relatively destructive, yet it can hardly reach the ground as it is mostly blocked by the air, clouds, dust and moisture in the atmosphere, leaving little harm to human body. Short-wave UV applied in medical realm is mainly artificial and used for sterilization. Medium-wave UV is the most active part and is mainly absorbed by cuticle. Long-wave UV is of the strongest penetration, allowing it to reach dermis and work on blood vessel or other organizations. But it only influence the skin when some certain light-sensitive matters exists.
UV phototherapy is the most advanced skin treatment method by now. It is a physiotherapy that adopts narrow-band medium wave UV below 311nm. UV light reveals its effectiveness in drying, sterilization and anti-inflammation, while it can also help in accelerating blood circulation, easing pain and epithelial regeneration. Therefore, with harmful waveband filtered, UV makes a favorable effect on treatments against herpes virus, bacterial infection and leucoderma.
Here we ISWeek would like to recommend two leading types of exported UV sensors for skin treatments.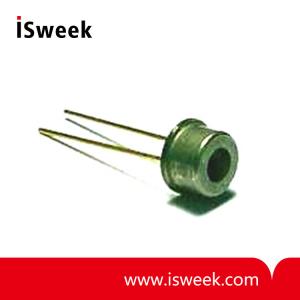 UVB sensor GUVB-T11GD-L is featured with Good Visible Blindness and high sensitivity, with its peak response at waveband of 300nm. Packaged with TO-46 metal housing and featured with large area of light-sensitive chip, the sensor is usually used for measurement and control of UV intensity in applications including outdoor UV detection, UV disinfection, UV curing, UV flame detector, UVB monitoring and skin care.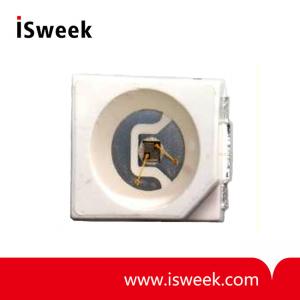 UV sensor GUVA-S12SD is SMT packaged (SMD3528), allowing them to be adopted in small-sized devices. Its output current is proportional to illumination intensity and of high coherence. The sensor, which has a specific spectral response, mainly measures UV in sunlight and intensity of UVA lamps. It is especially suitable for UVI detection which is typically applied in medical used UV detection.