With honor, ISWeek appeared in 3rd OFweek 2018 China High-tech Industry Conference held by OFWeek and HTC. This conference takes place in Shereton Shenzhen Futian Hotel. As a great event of High-tech industries, it guides entrepreneurs to understand the path and vein of industrial development, and practical significance of capital trend. The conference is mean to unveil the future development direction of AI to each of you!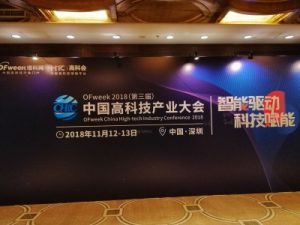 Themed with "AI driving & Technology Enabling", the conference will last for two days. The core topics of the forum will be AI, medical technology and new energy resources.
In the main forum this year, Zhang Jianwei, member of Hamburg Academy of Science, Ling Xiaofeng, member of Canada Academy of Engineering, Wang Yu, member of IEEE and professor of HKUST, Fang Xiaodong, VP of BGI, Zheng Lipeng, General Manager of Tencent Cloud, and Gao Lufang, CEO of Evomotion will present forward-looking speeches in the forums. Meanwhile, over 500 visionary representatives from leading high-tech enterprises, political organizations, investors, academies and mainstream media are invited to take part in the conference.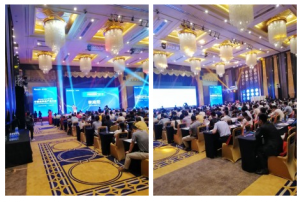 Hundreds of excellent and unmissable speeches will take place in 13 venues, which extend the topics from the main venue and focus on AI industry. Themes of all these technological and leader summits cover the most high-ended realms including robots, smart city, IoT, smart lighting, intelligent photovoltaic, hydrogen energy, lithium power, new energy resources and new-energy vehicles. You can also see selection and prize-giving ceremonies, investment roadshow and innovation achievement presentations.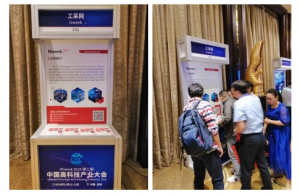 At the same time, product expo is also arranged to share the latest discovery in popular fields. The expo not only displays plentiful intelligent ecology and cross-over elements, but also provides opportunities of communication and cooperation. By the end of this conference,"OFweek Night of Fortune" and OFweek2018 High-tech Industry Annual Election will bring every participant a carnival night of the seven biggest industries!