People spend 1/3 of their lives on sleeping. High sleeping quality can eliminate tiredness and help our body and brain to relax and recover. However, with living pace accelerating, people are being haunted with sleeplessness. Air purifier can enhance sleeping quality to a certain extent.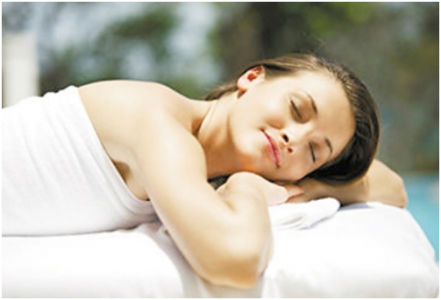 Researches have found that people feel more comfortable and sleep better in natural environment, like in rainy nights or hearing the sound of wind, water and birds. Air purifiers not only filter pollutants like PM2.5, formaldehyde, virus and bacteria to create a safe atmosphere, but can also simulate natural environment to some extent and release anion. It can enhance the harmony between people and their dwelling, so as to offer people a good environment to enjoy their sleep.
ISweek supplies following types of professional VOC & PM2.5 sensors for air purifiers:
Description of air quality sensor /VOC sensor TGS2600:
Air quality sensors TGS2600 are imported from Japan. They have high sensitivity to extremely weak air pollutant (especially cigarette smoke) like CO and H2 in cigarette smoke. This type of air quality sensor is capable of detecting several ppm of H2. With its small size, TGS2600 needs only 42mA for its heater, and adopts standard TO-5 metal packaging.
Features of air quality sensor /VOC sensor TGS2600:
* Low power consumption
* High sensitivity to polluted air
* Long service life and low cost
* Simple application circuit
* Small sized
Applications of air quality sensor /VOC sensor TGS2600:
* Air refresher control
* Ventilation control
* Air quality monitoring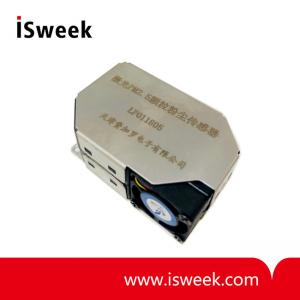 Description of Laser PM2.5 Sensor TF-LP01:
TF-LP01 laser particle sensors are small modules that detect dust in the air based on scattering theory. They are of small size, high accuracy, excellent repeatability and consistency. This type of sensor can respond in real-time and implement continuous collection with high interference resistance and ultra silence. All sensors are 100% tested and calibrated when leave factor.
Features of laser particle sensor PM2.5 sensor TF-LP01:
High measurement accuracy
Fast response
Small sized
Applications of laser particle sensor PM2.5 sensor TF-LP01:
Air purifiers, portable air quality monitoring devices, smart homes.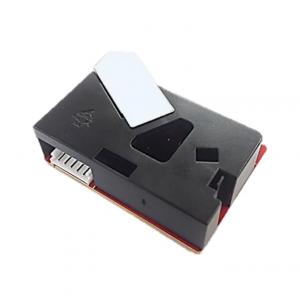 Description of PDSM010 Pm2.5 Sensor Module  PDSM010:
PM2.5 sensor PDSM010 is capable of detecting particles of 1μm like cigarette smoke, pollen, microorganism, dust mite and indoor dust. It can measure concentration of floating particles in a room within 30㎥.
This sensor is suitable for automatic indoor air monitoring system like air purifiers.
Signal of PM2.5 sensor PDSM010 is transferred into PWM output via internal circuit and MCU program. In addition, the filter circuit and MCU program can remove the noise effectively, so that the device can work more stably even when with noise interference.
PM2.5 sensor PDSM010 possess dual advantage of stable detection performance and high product efficiency.
Different from the former model (DSM), the additional control point (VR Trimmer) is removed from this new type, so as to prevent the potential error caused by users` random modification.
Features of particle sensing module PM2.5 sensor PDSM010:
Customizable sensitivity for effective control in applications
Capable of measuring particles of about 1㎛
MCU control (factory calibration)
Easy maintenance
PWM output (low logic pulse activation)
Noise protection
Applications of particle sensing module PM2.5 sensor PDSM010:
Air purifiers and air conditioning
Ventilation and fan control
IAQ
IoT