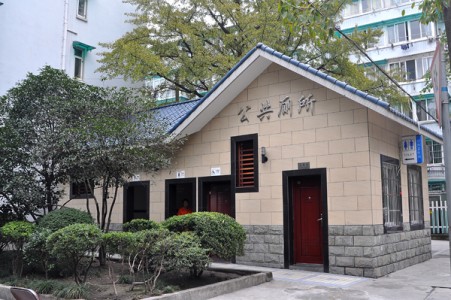 With the acceleration of urbanization, intellectualization of public facilities has been the symbol of "smart city". As public places in a city, public toilets need to be kept clean with fresh air and neat ambient environment to show the good image of the city.
Public toilet is an indispensable part in urban public service facility and a display of city image and public service level. Public toilets also influence the sanitary level of an avenue, a district and even a whole city.
There are many problems in management of urban public toilets:
Large amount and low efficiency of basic data management of public toilets;
Public toilets being too dirty and unsightly for dwellers to use;
The amount, scale and facility of public toilets being obsolete and outdated;
Delayed response toward problems;
Few participation of city dwellers on monitoring.
Therefore, in order to enhance the management level of public toilets comprehensively, a long-term management mechanism should be established. Smart public toilets are important for comprehensive construction of a modernized smart city. They introduce intelligent remote management techniques including flow monitor, smell detection, position detection and automatic deodorization. Latest technologies like IoT and cloud computing are applied to realize the perfect combination of toilet management and intelligent technology. "Smart toilets"can not only eliminate the peculiar smell, but also enable the sanitation of toilets to be managed in a scientific manner, so that the urban environment management can be more efficient, intelligent and well-aligned.
Comprehensive technology of IoT, communication and interconnection techniques and existing resources are utilized to establish management database and real-time monitor platform for public toilets. The modernized restructuring of public toilets enables new functions including collection, transmission and analysis of performance data, and bad smell monitoring.
Application of smart toilets not only enhance the service experience of public facilities, but also promote the civilization, reputation of the city. Meanwhile, smart toilets can save energy, protect the environment and to a certain extent, promote economic development.
Public toilets are often avoided by people for their bad smell. By installing a built-in smell sensor in conventional public toilets, and linking to central ventilation system, the exhaust fan will be turned on when the smell become strong enough to be sensed by the sensor. Therefore, the "conventional toilets" can be updated and be free from peculiar smell!
Beside the wash basin, citizen only need to put their hands under the container to get liquid soap, so that they don't need to press it to get secondary pollution. After washing hands, people can take napkins from the intelligent automatic napkin machine which avoids waste. The details of smart public toilet win praises from citizens for the automatic services. In fact, just an pyroelectric sensor added in the conventional public toilets can realize all these visions.
A few days ago, Chengdu issued Implementation Opinions on "Toilet Revolution" in Urban and Rural areas to Improve Management Level of Planning and Construction of Public Toilets. In this document, electronic map and modern technologies are introduced in the update and overall arrangement of public toilets to implement "IoT+public toilet plan", which is the key point of "toilet revolution".
ISweek recommends following smell sensors, temperature&humidity sensors and solutions for public toilets, which perfectly combines toilet management and intelligent technologies.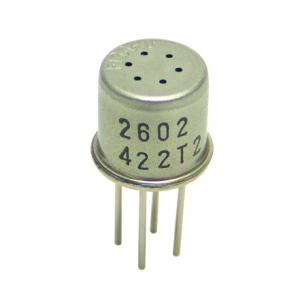 Air quality sensor TGS2602, capable of measuring ammonia, hydrogen sulfide and VOC generated in the environment
Features of air quality sensor TGS2602:
* High sensitivity to VOC and gases
* Low power consumption
* High sensitivity to polluted air
* Long service life
* Simple application circuit
* Small sized
Applications of air quality sensor TGS2602:
* air freshening control
* ventilation control
* air quality monitor
* VOC dector
* smell watchdog
DSM501B, TF-LP01, capable of measuring PM2.5.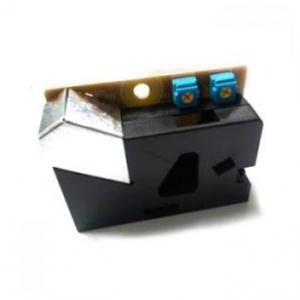 Features of dust sensor module DSM501:
●Dust sensor DSM501 being able to sense cigarette smoke, pollen and household dust.
●capable of measuring particles smaller than 1 μm.
●Small in size, light in weight, and easy to install.
5V input circuit fitting signal processing.
●Internal airflow generator which can automatically draw external air.
●Easy maintenance to keep sensor features for a long time.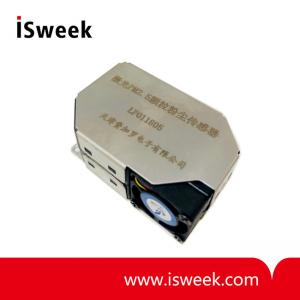 Features of laser PM2.5 sensor TF-LP01:
High measurement accuracy
Fast response
Small size
Applications of laser particle sensor/PM2.5 sensor TF-LP01:
Air purifiers, portable air quality detecting devices, smart homes.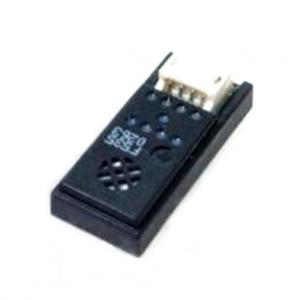 HTG3535CH Humidity and Temperature Sensor Module
Main features of analog voltage output temperature&humidity sensing module HTG3535CH:
Environment-friendly product
Full range interchangeability
High reliability and long-term stability
Accuracy: +/-3%RH @55%RH
Power supply should be within rated voltage
Accuracy of temperature measurement through 10Kohm NTC is +/-1%
Direct output, output voltage between 1~~3.6V when power supply is 5Vdc
Capable of measuring humidity between 0~100%RH