IAC+SENSOR CHINA, as the predecessor of Sensor China, has been accumulating experiences and resources in sensing industry for 21 years. After strategic adjustment and cooperation with significant partners, IAC+SENSOR CHINA updates itself into SENSOR CHINA 2019, which dedicates in field of sensors.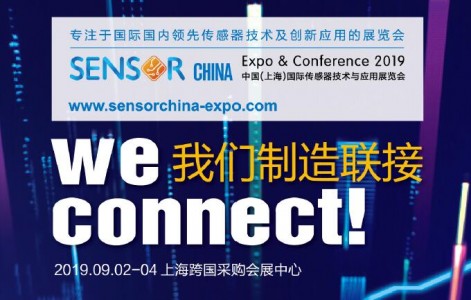 With the purpose of establishing a professional platform, SENSOR CHINA endeavors to become the biggest, most professional and authoritative industrial platform based on the rapidly developing sensing industry in China. In recent years, thank to the introduction of concepts like industry 4.0, industrial internet and IoT, markets of smart home, wearable devices, smart city and smart traffic are expanding quickly. IoT has large demand on sensors. For now 3-5 billion sensors are being used, and the number will reach 100 billion in 2020. This means that sensor industry is embracing a future of prosperity. Holding this opportunity in hand, SENSOR CHINA 2019 works with enterprises and organizations to build up a sensor industrial ecosystem in Asia, so as to push forward the development of the whole industry.

SENSOR CHINA 2019 will take place in Shanghai Convention & Exhibition Center of International Sourcing(SHCEC). Located at the center of Yangtze River Delta Region, Shanghai has become the gathering place of high-end manufacture and incomparable traffic junction. This metropolis, with 30% of foreign-funded R&D centers in China, is constructing the "Chinese Silicon Valley", a global science and technology innovation center. SHCEC lies in the prime area in central Shanghai, where enjoys excellent traffic, infrastructure, equipment and service of expos, making it the ideal choice for a first-class exhibition.
Facing dual challenge of homogeneity and price dropping, sensor industry in China needs to follow the subdivided demands of IoT field to get the entrance of high growth industry. Industry map of smart sensors has established promotion movement of three major industries, which are beneficial for application of new technology and promotion of new business mode.
ISweek is also invited to the expo. As a reputable online sensor sales platform in China, ISweek has always been devoting itself to comprehensive promotion of sensors in China, and has close cooperation with famous sensor manufacturers globally. For this exhibition, ISweek will present humidity&temperature sensors, PM2.5 sensors, gas sensors, UV sensors, industrial grade oxygen sensors and gas sensing modules, etc.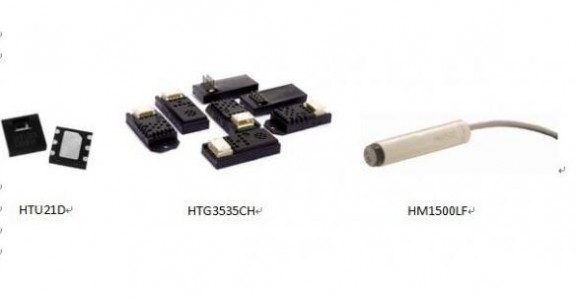 For measurement of temperature and humidity, we bring about sensor with digital output-HTU21D, module with analog output- HTG3535CH and humidity sensor – HM1500LF. The temperature&humidity sensor is the combination of capacitive humidity sensor and NTC temperature sensor which adopts I2C or analog voltage output for the convenience of signal processing. It is featured with high reliability and long-term stability. At present these sensors are widely used in smart homes, temperature & humidity instruments and realms requiring mass production and high measurement accuracy.
PM2.5 sensors are based on working principle of laser or IR. They are able to measure particles including PM1, PM2.5, PM10 and so on. With features of high accuracy, fast response and compact size, they are widely applied in air purifiers and smart homes, etc.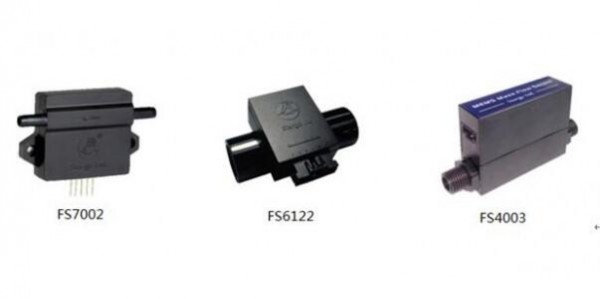 Flow sensor: Based on MEMS flow sensing chip, the sensor is featured with low power consumption, easy installation, wide measurement range and high accuracy. The sensor is specially packaged, making it convenient to fit in various pipe diameters.
SST oxygen sensor: LuminOx sensors is a kind of non-consumption device which measures oxygen content based on the principle of fluorescent quenching. The sensor is basically free from cross interference and pressure change. It is of UART output and RoHS certification. Working in temperature range between -30 to 60℃, it has a service life of 5 years.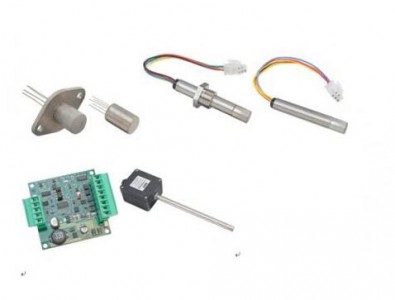 Zirconia oxygen sensor: Measurement range: 0.1-25% and 0.1-100% of O2; output mode: 0-10V,4-20mA and RS232 or RS485.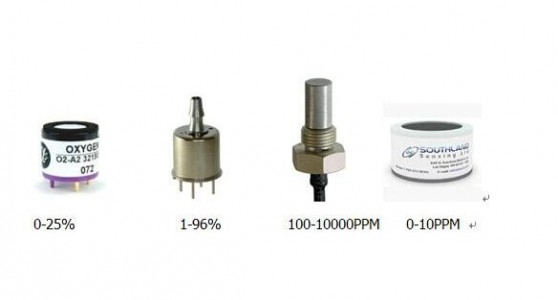 Figaro semi-conductive sensors are featured with high sensitivity, fast response, low cost and long-term stability. Figaro products include sensor detecting combustible gas, toxic gas, CO, H2, NH3, alcohol and air quality. For now these sensors have been used in professional alarms of combustible gas and industrial toxic gas, and air purifiers.
UV sensor: The photoelectric diodes and UV probes of these sensors are made of high density of GaN. UV sensors are widely used in UV determinators, water and air quality improvement, UVI index measurement and detection of flame and electric sparks.
Industrial graded oxygen sensors: in this series there are sensors based on principles of electrochemistry and ion flow, covering measurement of constant, high concentration and trace oxygen. These sensors are applied in chemical engineering, petroleum extraction, 3D printing, coal mining and power plants.
Industrial CO2 sensor: Based on NDIR principal, these sensors cover full range from 1-100% of oxygen 3.5mW of low power consumption. They are battery-powered, with UART output and RoHS certification. Now the sensors are used for preservation of cultural relics, incubators, storage and transportation of fruits, and granaries.
Industrial gas sensors for toxic gas: ISWeek provides various toxic gas sensors based on PID which can detect gases including SO2, CO, NO2, NH3, HCL, CL2, H2S and VOCs. These products are extensively applied in industries like coal mines, petroleum, chemical engineering and tunnels.
Gas sensing module: We have 3 groups of sensing module products respectively for combustible gas, methane and air quality. This type of products modularize the sensors and circuits for convenience of development and use. Such modules are of low cost, high stability, small size and high accuracy.