A brief instruction of the largest underground utility tunnel under construction in China
The largest underground utility tunnel ever in China is being constructed in Xi`an City. The construction is expected to be finished in 2020, with its full length of 73.13km, and 182.5km cable in it.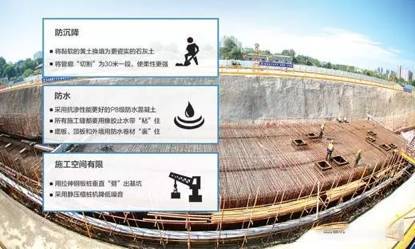 How are the buried pipes constructed, and how will they change people's life? What will it take to dig out such a huge project in urban areas with large population?
"Wear overclothes"
To build up pipelines, the first steps are to dig foundation trench and "wear overclothes".
According to our utilization regulations, the pipelines are often built on 8-10m deep under the earth, and their tops are at 3-3.5m away from the earth. The holes should be dig layer by layer in 3 meters, with slope protection ready.
The slope protection includes the following steps: hang the reinforcement mesh, fix it with soil nails, and spray 8cm of fine aggregate concrete for anchoring. When the utility tunnel is built, the concrete layer needs to be removed.
"Make the bed"
After reaching the bottom, we should make the bed for the utility tunnel. The "bed"should be firm and durable. "One of the essential control in the design and construction of utility tunnel, is to prevent settling."Therefore, 0.5m thick of limestone soil consist of lime and clay is filled at the bottom of foundation trench. Moreover, the tunnel structure is "cut" into 30m sections, and linked by 3 cm of rubber waterstop which is of better elasticity, so that even if one section settles, the neighbor sections won't be pulled down. Being more flexible, the tunnel can be of better anti-seismic property.
"Build a framework"
After clearing two sides and steady the bed, it`s time to build up the framework of tunnel's main body. Assemble the mould, bind the steel bars, pour concrete and then let out of the mould vehicle – The cast-in-place procedure is quite similar to that of building a house, while it has much higher IP degree. "The utility tunnels are designed to last for 100 years, so we should manage to protect them against underground water and moist."The skeleton itself is built with P8 class waterproof concrete; every construction joint is sealed with rubber waterstop; the baseboard, roof and outer wall are also covered with thick waterproof roll.
Finishing the skeleton, the main body of the utility tunnel is half done. After earthwork backfill and some follow-up work, the tubes can be settled in this 10.8m wide and 3.4m high tunnel.
In China there are relevant standards and legislation for tubing, e.g. Tubes for natural gas, electricity, and heat cant be placed in the same "room"; the heat tube is as slim as 0.6m though, space for maintenance and operation should be reserved, which enables a conveyer car to pass. Moreover, 0.8m should be reserved above the tunnel for lighting, fire control, ventilation and power supply.   There should also be some preserved space for newly installed tubes like rain sewage pipe network and vacuum tube for trash.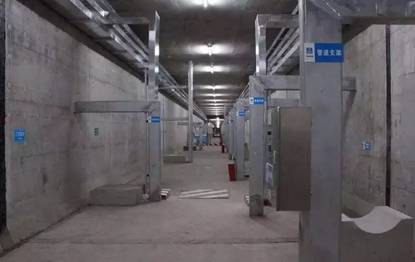 "To explore the unknown world"
After the utility tunnel is built, tubes for water supply, recycled water, heat, electricity, communication, fuel gas, and waste water will be gradually moved downward, leaving the land clean and clear.
In 2020, when the project is accomplished, the 73.13km-long utilize tunnel with 182.5km of tubes will be functioning as the aorta underneath Xi`an city, providing power and safeguard all day round for this ancient city.
With modern technology like real-time monitoring, temperature&humidity control, toxic gas control, smoke detection and UAV polling, etc, various tube laid underground can work smoothly without frequent inspection and maintenance. A brand-new city can therefore be presented.
Currently, the importance of underground utility tunnel is gradually recognized, thus many more projects have been listed in city construction plans. In recent two years, over 2000km of tunnels are to be built, and it`s expectable that the overall size of utility tunnel in China can reach the level of developed countries.
Control of temperature, humidity and toxic gas (H2S, SO2,NO2,CO)should be implemented by corresponding sensors. ISweek supplies following sorts of sensors: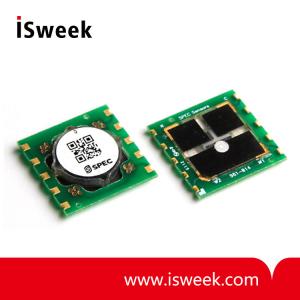 3SP_H2S_50 C Hydrogen Sulfide Sensor H2S Sensor Benefits
• Small Size with Low Profile (20×20 x3.0mm)
• Long Life (10 years expected life)
• Fast Response (< 15 seconds)
• Low Power Consumption
• Individually Calibrated (NIST Traceable)
• ROHS Compliant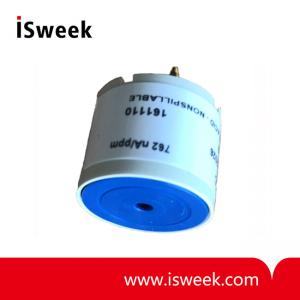 4HS+ CiTiceL Hydrogen Sulfide Sensor Key Features & Benefits:
• Industry leading reliability
• Improved performance variability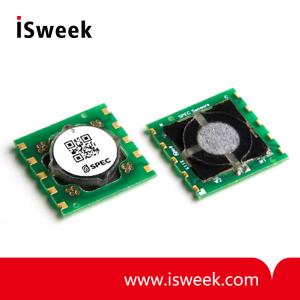 3SP_CO_1000 C Carbon Monoxide Sensor (CO Sensor) Benefits
• Small Size with Low Profile (20x20x3.8 mm)
• Long Life (10 years expected life)
• Fast Response (< 15 seconds)
• Robust (passes 5000 ppm overload)
• Low Power (0 mW @ 0 mV bias)
• Individually Calibrated (NIST Traceable)
• ROHS Compliant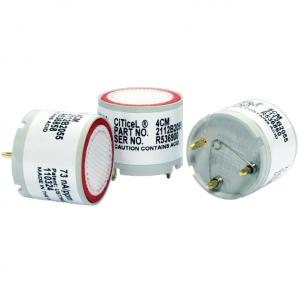 4CM CiTiceL Carbon Monoxide Sensor (CO Sensor) Key Features & Benefits:
• Fast response and recovery time
• Superior long-term performance at temperature and humidity extremes
• Meets sensor requirements described in AQ6205-2006 and EN45544-2000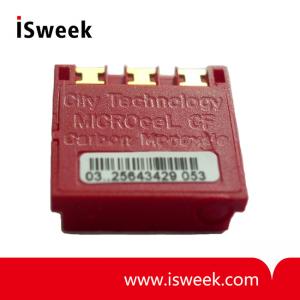 MICROceL CF Carbon Monoxide Sensor (CO sensor) Key Features & Benefits
• A robust carbon monoxide sensor suitable for portable life safety applications
• Extremely small size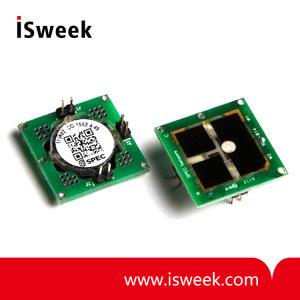 3SP_NO2_5F P Nitrogen Dioxide Sensor NO2 Sensor Description
SPEC's printed sensors offer the performance of the best quality electrochemical sensors at a fraction of the price. SPEC's printed sensors are also ultra-thin, offering easy integration into wireless, portable, and networked solutions. These sensors are ideal for health, environmental, industrial and residential monitoring, because of their high performance, low cost and small size.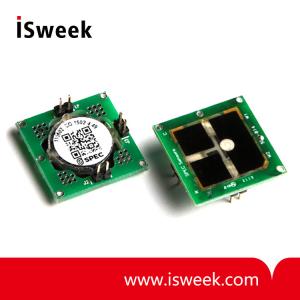 3SP_SO2_20 P Sulfur Dioxide Sensor SO2 Sensor Benefits
• Small Size with Low Profile (20x20x4 mm)
• Long Life (10 years expected life)
• Fast Response (< 15 seconds)
• Low Power Consumption
• Individually Calibrated (NIST Traceable)
• ROHS Compliant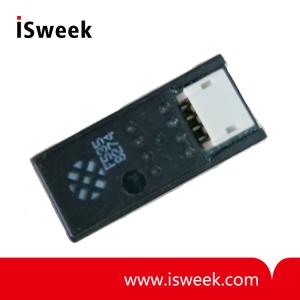 HTG3535CH Humidity and Temperature Sensor Module FEATURES
• Voltage Supply: 5 Vdc
• Nominal Output @55%RH:  2.401~2.559 V
• Humidity Average Sensitivity: +26 mV/%RH
• Current consumption: 1.2 mA dc
• Humidity Measuring Range: 0~100 %RH
• Humidity Operating Range: 0~100%RH
• Temperature Operating Range: -40 ~110°C
• Suitable for small bulk assembly
• Product free from Lead, Cr (6+), Cd and Hg. Compliant with RoHS
• Full interchangeability. Better than +/-3%RH and +/-0.25°C
• Humidity calibrated within +/- 3% RH @ 55% RH
• Temperature measurement through NTC direct output
• Demonstrated reliability and long term stability
• Reliability not affected by repeated condensations