Liquid Level sensors are playing essential roles in pharmaceutical industry, for that level monitoring directly influences the quality of medical products, and even determines whether the production can go smoothly. Meanwhile, as an important measurement, level detection is one of safeguard elements in production processes. Qualified level detection devices featured with rigid measurement technology can help guarantee the quality of raw materials, semi-finished products and end products. Therefore level sensing technology needs to be scientifically selected to ensure the reliability and stability of test result, so as to ensure the uniformity of product quality.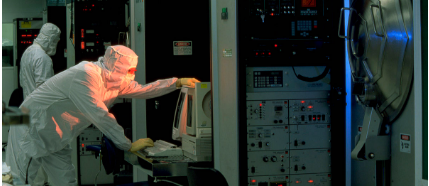 Liquid level, being measured for many kind of uses, means the height the liquid reaches in a jar or tank. Liquid level measurement is mainly divided into two types: level announciator and continuous level detection. Liquid level announciator is often to measure several fixed points and make alarm when liquid level touches the upper or lower limit. Continuous level detection means to measure liquid level continuously. Such measurement is often applied in petrochemical engineering, food processing and pharmaceutical industry, etc.
Frequently used liquid level measurement technologies include methods based on pressure, buoyancy, electric, ultrasonic, radar and Tuning Fork Vibration, etc. Applications in pharmaceutical enterprises usually involve strong corrosive like acid or base materials, and thus the liquid level detection of their storage tank and sink should avoid contact type meters. In current, some pharmaceutical companies which have automated their production process use photoelectric level sensors to control liquid level. The operation of photoelectric level sensor bases on electric-conductivity of a certain kind of liquid. Once liquid touches the corresponding electrode stick, a switch signal is generated, and then the signal is processed to control liquid level. The level switch is of very simple structure, and suitable for conditions that have no requirements for continuous measurement.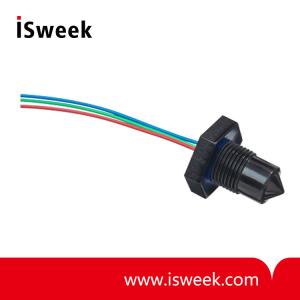 In order to reduce the cost, enhance efficiency and ensure production safety, real-time monitoring, automated control and dispatching management are required during production processes. Therefore ISweek supplies SST Liquid Level Sensor/switch LLC200D3SH and its relevant solutions for these requirements. Photoelectric liquid level switches are featured with single point level detection and TTL compatible push-pull output. The sensor is designed with an IR emitter and a detector. It needs to be installed at specific position to attain a good optical coupling. When the cone top of the sensor contact any liquid, IR will transmit through the top, so the light intensity reaching the detector is weakened. The LLC series sensors (industrial type and photoelectric water immersion sensor) can operate normally in tough environment and a wide range of supply voltage, making them suitable for heavy-loading industrial applications. With its driving current of 250mA, the sensor can directly drive the alarm and other devices.
Electrical features of photoelectric liquid level sensor / switch LLC200D3SH(industrial grade):
Supply voltage( Vs)
4.5 Vdc to +15.4Vdc
Supply current( Is)
Maximum 2.5mA (Vs = 15.4Vdc)
Output
Part No. D3 followed by L means the sensor output low level in the air;
others are of high level
Output sink current and source current (Iout)
100mA
Operating temperature range
-25°C to +80°C(standard type)
-40°C to +125°C(extended type)
Storage temperature
-30°C to +85°C (standard type)
-40°C to +125°C (extended type)
Output voltage( Vout)
Iout = 100mA
output high
Vout = Vs – 1V max
output low
Vout = 0V + 0.5V max
Output voltage ( Vout)
Iout = 0mA
output high
Vout = Vs – 0.3V Max
output low
Vout = 0V + 0.1V Max