What is an ultrasonic sensor?
An ultrasonic sensor uses a transducer to send and receive ultrasonic pulses. These pulses relay proximity information of relevant matters, so that the sensor can output its distance to the matter.
How do ultrasonic sensors work?
Ultrasonic sensors transfer ultrasonic signals to other energy signal (usually electric signal). Ultrasonic wave is a kind of mechanical wave with its vibration frequency higher than 20kHz.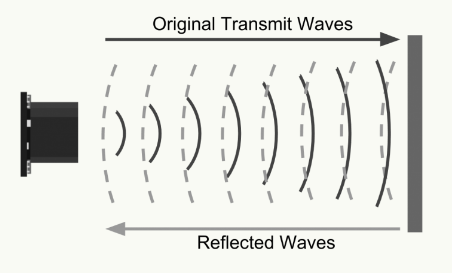 Why use an ultrasonic sensor?
Ultrasound is reliable in any lighting environment and can be used inside or outside.  Ultrasonic sensors can handle collision avoidance for a robot, and being moved often, as long as it isn't too fast.
Ultrasonics are so widely used, they can be reliably implemented in grain bin sensing applications, water level sensing, drone applications and sensing cars at your local drive-thru restaurant or bank.
Ultrasonic rangefinders are commonly used as devices to detect a collision.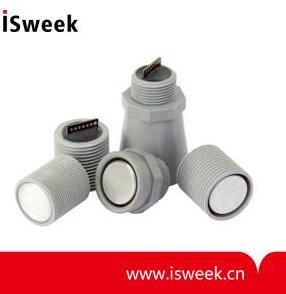 Ultrasonic sensors are best used in the non-contact detection of:
Presence
Level
Position
Distance
Applications Involving Ultrasonic Detection
Ultrasonic Distance Measurement
Ex. Distance measurement would be applied in a garage parking application, sensing when a vehicle is pulled completely into a garage.
Ultrasonic Sensors for water level detection
Tank level measurement, Fuel gauging, irrigation control.
Ultrasonic Obstacle Detection
Our UAV Sensors for Drones as well as our proximity sensors that are used for robots are for obstacle detection.